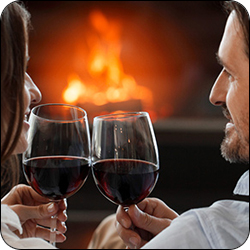 The team at London Chimney has been installing, servicing, and repairing fireplaces, inserts, and stoves throughout the Greater Bay Area for nearly four decades. In that time, we've had experience with several of the industry's manufacturers and brands and have learned which gas and wood-burning appliances are reliable and which are problematic. Using our knowledge, we have handpicked the fireplaces, inserts, and stoves in our showroom in order to save our customers time, heartache, and money. Whether you're shopping for wood or gas appliances, you'll find the best of the best in our showroom.
Gas Products
If convenience and ease of use are of the utmost importance to you, it's time to take a look at the new gas appliances on the market. True, many older gas appliances left much to be desired in terms of both looks and efficiency, but today's products are a breath of fresh air!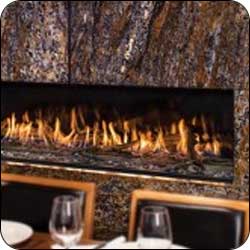 Here at London Chimney, we carry gas fireplaces, inserts, freestanding stoves, and logs from top brands like Hargrove, Lopi, Regency, FPX, Vermont Castings, Hearthstone, European Home, and Rasmussen. These brands are known for their dedication to quality and have been consistently delivering top-notch gas appliances that are beautiful, reliable, and long-lasting. Learn more about the gas appliances we carry here!
Wood-Burning Products
Of course, as realistic and efficient as today's gas appliances are, many homeowners still long for the charm and enjoyment of a wood-burning fireplace, insert, or stove. If you've been considering upgrading or adding a new wood-burning appliance, you'll be in heaven in our showroom! We carry the best and most beautiful products from top brands like Astria, Vermont Castings, Lopi, FPX, Hearthstone, Regency, and more.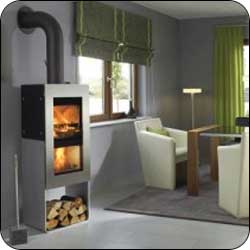 Our wood-burning products are EPA approved to burn cleaner, be greener, and give you the warmth you're after without the guilt. Whether you're shopping for a new fireplace, insert, or stove, you're bound to fall in love at London Chimney. Click here to learn more about these appliances!
Visit Our Showroom To Get A Feel For Our Fireplaces, Inserts & Stoves
It can be difficult to decide if an appliance is right for you without seeing it and experiencing it up close. If you're shopping for your next hearth appliance, stop by our showroom! Here you'll be able to see and experience these appliances up close and have your questions answered by a team of experts. Stop by or call us today!
When you work with London Chimney Services for your hearth and dryer vent needs, you'll be able to find the right outdoor products to fit your situation.