Is your hearth still missing something? You don't have to invest in a rebuild! Sometimes all your fireplace needs is a little accessorizing, and we're here to help.
Here at London Chimney, we carry some of the finest and most beautiful fireplace and hearth accessories available. In our showroom you'll find finely crafted wood holders, tool sets, crates, ornamental additions, screens, doors, andirons, chenets, match holders, and more!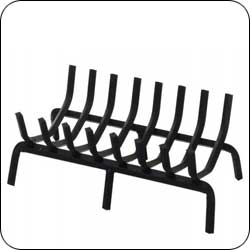 One great thing about fireplace accessories is that they allow you to completely transform and customize the look and feel of your hearth without major construction or major bucks. Some of the most popular accessories we carry include:
Pilgrim Home & Hearth
Pilgrim Home & Hearth has been manufacturing top-of-the-line fireplace accessories right here in America for over 65 years. Our customers love their products — and we do, too! Pilgrim products are carefully crafted from the finest materials and are designed and built to last you and your family year after year. Some of the Pilgrim products we carry include: hearth mats, indoor and outdoor fireplace grates, wood holders, coal/pellet buckets, andirons, gloves, bellows, tool sets, and fireplace screens. Whether you prefer simple or ornamental styles, you're bound to fall in love with a Pilgrim product in our showroom!
Stone Manufacturing Company Hearth Collection
Stone Manufacturing Company has been crafting quality, American-made hearth accessories since 1957. From single panel and tri-panel spark arrestors to tool sets, mesh screens, fireplace doors, wood holders, tool sets, andirons, ornamental additions, chenets, and club fenders, Stone Manufacturing Company offers it all! Turn your hearth into a regal and commanding presence with these beautiful, stately, ornamental designs crafted to last. Stop by our showroom today!
Portland Willamette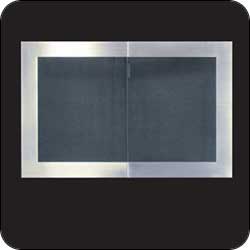 Portland Willamette manufactures some of the best glass doors on the market for both masonry and zero clearance fireplaces. Whether you prefer rustic looks in brushed steel, a pop of gold, colorful inlays, or simple, yet decorative designs, we're confident you'll love the fine products from Portland Willamette.
Stop by our showroom today to see all of these hearth accessories and more! For directions or more information, please feel free to call us!
Whether you need a new fireplace, stove or an insert, we have the products you need to enhance your hearth experience.