Do you feel relaxed and peaceful in front of your fireplace or do smoke stains, damaged masonry, and other fireplace flaws preoccupy your mind? If your hearth is lacking the charm, the beauty, and the eco-friendliness that you long for, we can help. London Chimney Services has been providing San Francisco, Marin County, and the Greater Bay Area with the highest-quality chimney sweeping, inspection, and repair services for over 35 years. We perform a wide range of chimney and fireplace services, from annual inspections and cleaning to chimney relining and masonry repairs. No job is too big or too small for the certified professionals at London Chimney Services.
The Services We Offer
At London Chimney Services, we specialize in providing expert chimney and fireplace maintenance services, and can help you keep your hearth and home comfortable and beautiful. No matter the complexity of the job, our technicians are prepared to handle it. We specialize in all of the following: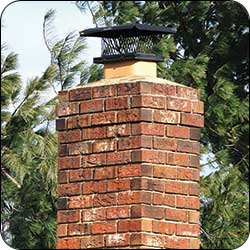 Annual Chimney Sweeping Is Critically Important!
If you have a fireplace, you should be scheduling a chimney inspection and cleaning once a year. Many people think that they should only call a chimney sweep when they notice a problem, when in fact, many costly issues can be prevented by simply keeping up with annual maintenance. At London Chimney, we perform a chimney inspection with every annual sweeping appointment to help us catch the small problems that could grow into larger ones if they are left alone.
Without proper chimney maintenance, your chimney could be more than just inefficient — it could be a fire hazard. When you burn a wood fire in a fireplace, it deposits creosote on the inner walls of your chimney. This creosote is an organic byproduct of burning wood and is flammable. Over time, creosote builds up and can eventually cause a dangerous and potentially devastating chimney fire. By having your chimney swept and cleaned once a year, you ensure that creosote doesn't have a chance to build up, which significantly reduces your chances of a chimney fire.
On top of all of that, an annual chimney inspection can actually save you money! Many of the most expensive chimney repairs are to fix problems that could have been avoided altogether with proper maintenance and early detection. At London Chimney Services, we can help keep your fireplace safe, efficient, and working like new!
Call Us Today!
No matter what your chimney or fireplace service needs, we're here to help! Call us today or click here to schedule your next chimney appointment and experience the London Chimney difference!
At London Chimney, we provide masonry services all the way from new construction through major or minor repairs.