Enjoy traditional wood burning without the environmental repercussions by investing in a new EPA-approved wood-burning fireplace! Here in our showroom, we carry Fireplace Xtrordinair, BIS Ultima, and Astria models in a variety of styles and sizes. Whatever you're looking for in your new wood-burning fireplace, we have a unit that is sure to meet your needs and exceed your expectations.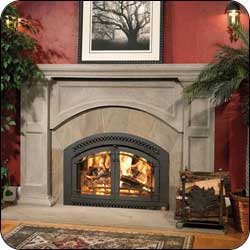 Some Of Our Best-Selling Wood-Burning Fireplaces:
The FPX 44 Elite
(shown right)
The FPX 44 Elite is built to meet the needs of those looking for a traditional style fireplace without the waste. This model has a 75% efficiency rating and provides 12 hours of burn time for up to 3,000 sq. ft.
The Superior Ladera
(shown right)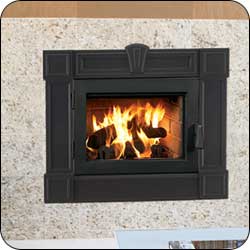 Looking to enjoy a large fire with plenty of long-lasting warmth and viewing pleasure? The efficient Superior Ladera fireplace features an open viewing area and can fit logs up to 18"!
The BIS Ultima
(shown right)
For clean, contemporary style fireplace and 6-8 hours of burn time, check out the BIS Ultima. You'll even enjoy a cleaner glass face, without any effort, thanks to the air wash system!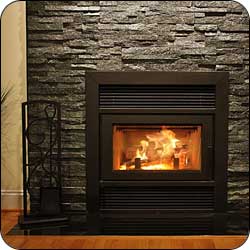 Take a look at some of our options here online and be sure to stop by our showroom to see our full selection!
If you don't need or want a complete fireplace rebuild, consider one of our EPA-approved wood-burning inserts. We have a lot of EPA-approved wood-burning choices, so ask us for details.