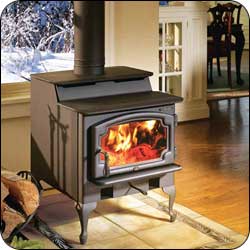 Looking to relive relaxing nights by the wood stove without all the mess and emissions? Stop by our showroom and check out our selection of new, EPA-approved wood-burning stoves from Lopi, Regency, and Hearthstone. These beautiful and efficient units are designed to bring you everything you love about wood-burning stoves in a new, efficient, cleaner-burning form.
Here Are Some Of Our Favorite Wood-Burning Stoves:
The Lopi Endeavor stove combines form and function. Warm, radiant heat, easy load-in, long burn times, and the GreenStart option make this cooktop stove a favorite for our customers and staff alike.
Want a clean look and a clean view? The Regency Alterra is modern in both style and efficiency, and features an air wash system to keep your glass cleaner, longer.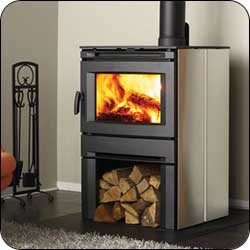 The Heritage is a beautiful wood-burning stove that offers 81% efficiency and 8 hours of burn time. You can even choose which side you'd like your loading door to be on!
Feel free to contact us with any questions!
There's practically nothing that can beat the appeal of a wood-burning fireplace and we have the EPA wood-burning products to prove the point!